News
Dialogue – Just Energy Transition & Climate Sustainability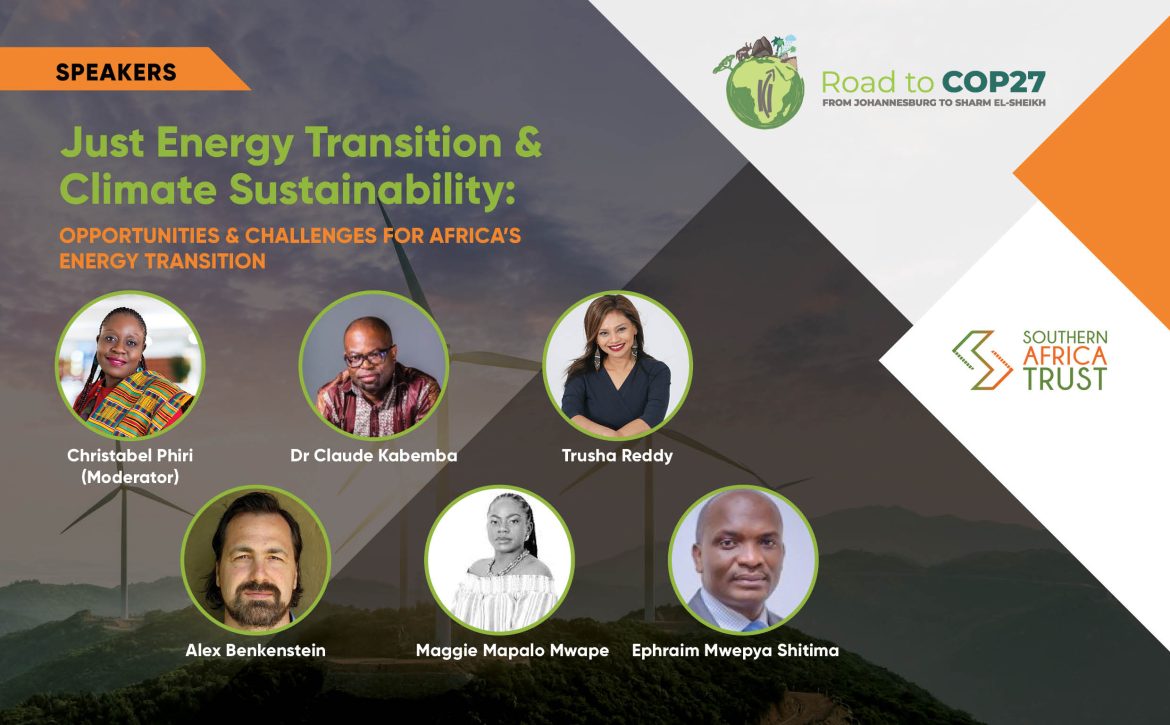 The impact of climate change is disproportionately high in Africa, although it is a low emitter of global greenhouse gas emissions. African countries are expending substantial resources towards coping with side effects, diverting scarce resources and plunging more citizens into poverty. Faced with a dire climate crisis, time is of the essence to curb future climate disasters. Considering this insoluble battle to tackle the impact of climate change, is Africa ready for an energy transition? Can African countries swiftly shift to renewable energy resources?
Join us for the second dialogue in the series Roadmap to COP27: From Johannesburg to Sharma El-Sheikh to discuss energy transition and climate sustainability, focusing on the following issues:
With the massive battle to tackle climate change, is Africa ready for the energy transition? Can African countries make a quick transition to renewable energy?
How will the energy transition affect citizens in the fossil fuel sector? What must be done to curb job losses for citizens who may not be skilled in the renewable energy sector?
What does a just energy transition look like for African countries? What are the effects of capacity constraints resulting from heavy reliance on non-renewable energy sources coal, oil, and gas?
What will drive Africa's energy transition? What are the key issues for discussion around a Just Energy Transition to a low-carbon economy at global climate change negotiations? What are the opportunities for South-to-South collaborations for a Just Energy Transition?
Date: Wednesday 13th July 2022
Time: 11:00 SAST
Platform: Zoom
To learn more about the speakers, click here.