Society Talks
Youth Social Entrepreneurship in Africa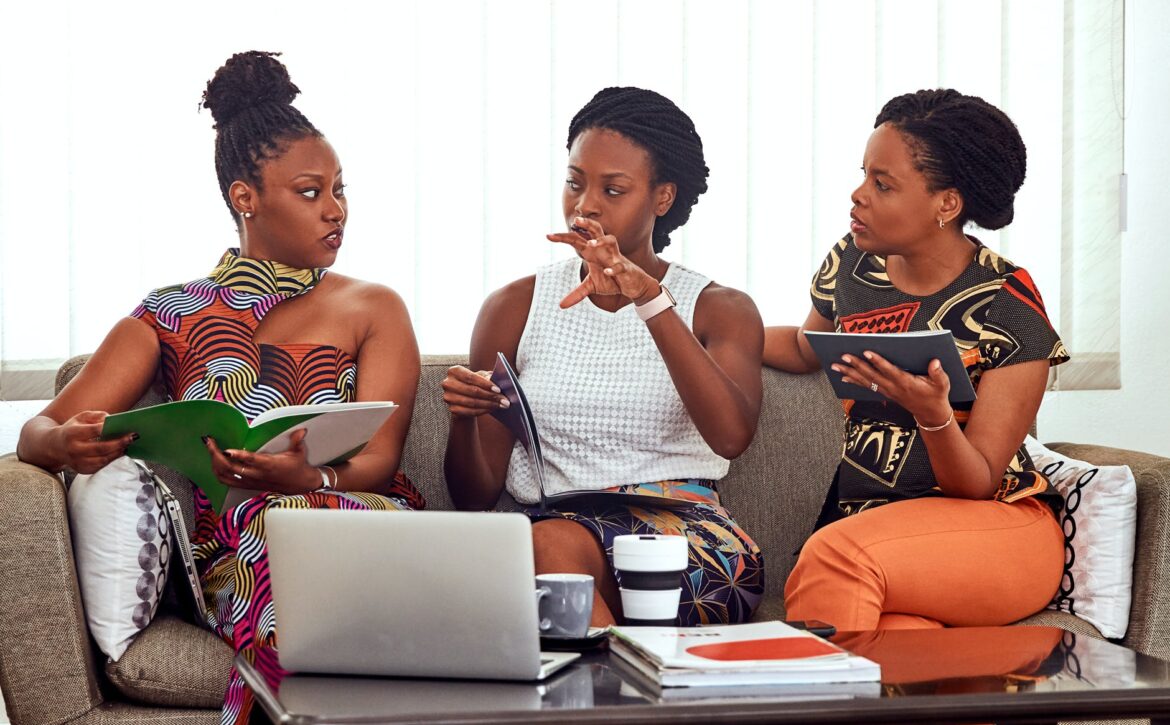 Society Talks is a public dialogue hosted by the Southern Africa Trust through a live stream on YouTube. The dialogue brings together stakeholders within the development community, business and the general public to inform, engage and share experiences with the broader society.
In the ninth instalment, the conversation focused on young social entrepreneurship in Africa, especially during the COVID-19 pandemic. The panellists included Esi Otchere, Recruitment Associate at Meltwater Entrepreneurial School of Technology (Ghana), Emmanuel Marfo, co-founder and Consultant of Global Shapers Community & Innovation Hub (Ghana), and Lemogang Senwelo, co-founder of The Pereil Group and Leadership and Governance Mentor (Botswana), hosted by Marlon Zakeyo of the Southern Africa Trust.
Esi opened the conversation with an overview of her work with an organization she is involved with, looking at health and women empowerment. Even before COVID-19 hit, there was concern in West Africa about the health care system. People have found ways to bring health care to those who cannot afford it or do not have access, using technology like simple apps. Another focus has been finding employment opportunities for marginalized women, upskilling them to make them more employable, especially those in rural communities. A big part of this is instilling confidence, that then supports their ability.
Lemogang spoke about the disruption that the pandemic has caused, since much of the work in her company involves bringing people into the country. She said they have increased the use of social media platforms and technology to maintain the contact and communication with the young people they mentor and the leadership in their ecosystem. Interestingly, the theme set at the beginning of the year for African Youth Entrepreneur Summit was Upskilling the Industrial Workforces in Preparation for Africa's Digital Transformation – a most fortuitous topic.
Emmanuel echoed Esi and Lemogang's comments on the uptake of digital technology to continue their mentoring programme. He said that some of the social entrepreneurs have come up with innovations to help with PPE protocols, but that there has been less engagement and less policy development during lockdown. Funding has also been slowed, but the mood and energy is still buoyant.
In response to a question of what skills citizens need to sharpen to grow sustainable enterprises, Esi spoke of the need to find a cause that motivates, and work towards that. She said it's easy to become an expert in something if you are passionate about it, and the key then is to find a way to make an impact that has social benefit. Using technology to achieve your goals, like coding or social media marketing, is essential to success.
Lemogang added that 'heart' – being emotionally invested in what you do – is at the core of social entrepreneurship. This, coupled with a goal of what social impact it will have, is what will see you through the difficult times of developing a business. The right mindset is as important as the skills, knowing how you want it turn out, regardless of what happens along the way.
In the context of mentoring, Emmanuel expressed the need for good communication skills, citing an example where young social entrepreneurs were given an opportunity to talk about their ideas on national television –engagement and lobbying skills are essential. He also spoke of a need to understand process, to come up with realistic solutions. Reflecting on how many social entrepreneurs want to develop their business alone, he said this is what would limit them, or hold them back. If you don't have the necessary skills, you need to collaborate with those who do, to add exponential growth to the development and implementation of ideas. Teamwork is a skill that should not be underestimated.
Marlon reiterated the need for partnerships and teamwork, especially now as people are separated. For smaller social businesses and NGOs to survive, it's vital to remain united and encourage collaboration.
Addressing gender equality in youth social entrepreneurship, Esi spoke of the need for organizations to be more deliberate in their search for female talent. There should be more encouragement and support for women and girls to enter the tech and science space and be coached to take risks.
Lemogang, in response to the question of going beyond profit objectives, shared her personal difficult journey of her entrepreneurship. Realizing that other young people would go through similar challenges and obstacles, she decided she would rather help and empower youth so they can stay on track and not suffer through the process.
Speaking to the challenges of collaboration between social entrepreneurs and the private sector, Emmanuel explained how private sector need governance and trust – they want to see the systems and checks that have been put in place. He also mentioned that the private sector needs to be recognized for their contributions, so the impact must be demonstrated, or the partnerships will fail. He said the importance is not only coming up with a solution to a challenge, and getting the funding to implement it, but to be able to demonstrate all aspects of the effort, for sustainability of the opportunity.  
On the subject of mental health, Esi spoke on support structures for young entrepreneurs. She said there is already access for people who need it, to psychologists and mental health workers, but that the first step was for a person to reach out and recognize that they need help. Lemogang added to this, by sharing her coping mechanisms: speaking to her coaches, mentors and her employees; keeping busy with initiatives that are coming up; and trying not to only see the negative impact of the pandemic.
Emmanuel addressed the question of social entrepreneurship in politically unstable economies, like Zimbabwe or Sudan. He said that policy engagement is more effective when approached by a group, rather than individuals.  
In closing, Marlon asked the panelists to paint a picture of what their post-pandemic Africa would be like:
More global power – more of a voice in a crisis
More connectivity, and with it, more exposure within the world
Young people are given a platform to speak, and be heard
Opportunities are offered, not fought for
Resources are found and used effectively
More collaboration among young entrepreneurs to solve problems.
Click here to watch the full webinar
=========================
Society Talks is a weekly public dialogue hosted by the Southern Africa Trust through a live stream on YouTube. The dialogue brings together stakeholders within the development and business community, civil society and the public to inform, engage and share experiences with the broader society.
Connect and participate every Wednesday at 16h00 Central Africa time (GMT +2).